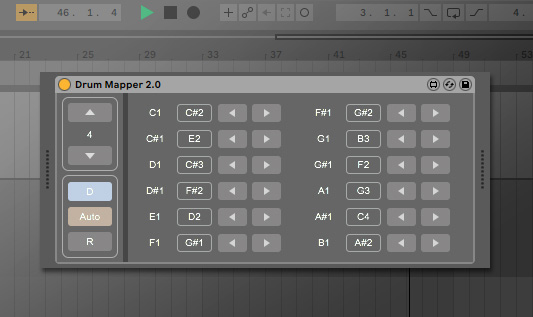 Drum Mapper quickly rearranges drum kit layouts on your MIDI controller by remapping any incoming MIDI note to any other note. Drop it onto a track, adjust each output note from the interface, and the new drum kit layout is ready to go. The layout is automatically saved with the project or can be saved as a preset to use in other projects.

The Drum Mapper Interface
Drum Mapper includes several options and tools for quickly adjusting the notes your hardware controller triggers. Set new notes with the on-screen buttons or by pressing hardware keys and pads of a MIDI controller. And for times when you don't have a MIDI controller, use the built-in note triggers to audition sounds directly from the interface.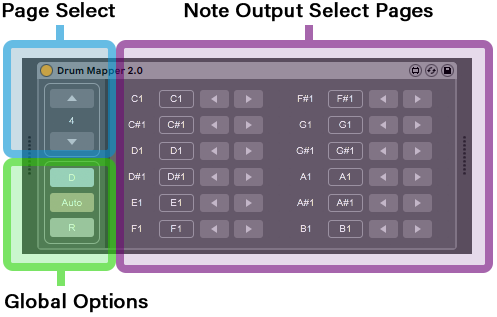 The Sounds you want, where you want them
Drum Mapper adds ultimate flexibility to laying out drum sounds across a MIDI controller. Save a customized preset for each MIDI hardware controller plus software instrument combination in your setup. It's time to start playing virtual drum instruments the way you want.
Ableton Live 10 Suite
or
Live 10 Standard
+
Max for Live Add-on